Ex products for mining industry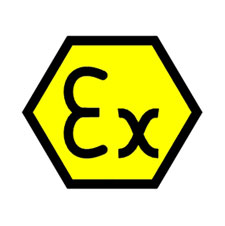 BOHAMET S.A. specializes in fire-resistant Ex "d" steel enclosures for electrical devices, compliant with the ATEX directive and IECEx scheme since 2004. Our enclosures ensure safe operations in underground mines, meeting explosive hazard zone requirements.
Our range includes fire-resistant boxes for cable connections and branching in mining applications, up to 6 kV.
Discover  also our fuse boxes and fire-resistant enclosures with glass windows for monitors and computer assemblies. We also offer circular and rectangular windows of various sizes for readers and observation of smaller displays in fire-resistant enclosures.
Fuse boxes for protecting power supply networks
Junction and distribution boxes
Flame-proof distribution and junction boxes play a vital role in ensuring safe and efficient operation of electrical systems in mining.
READ MORE
Control buttons and emergency stop switches
Ex components and subassemblies
OS enclosures
Fire-resistant OS enclosures ensure the safe operation of internal electrical devices.
They require additional certification after the installation of equipment inside and do not have standalone functionality.
The enclosures can be equipped with solid covers, push-button or rotary drive covers, as well as with viewing windows.
READ MORE
Flame-proof cable gland units type ZW
Flame-proof  cylindrical cable gland units type ZCW
We execute orders from start to finish, covering everything from design to manufacturing and delivery. Our specialty lies in custom production that aligns with the unique requirements of each client.