Aluminum Joinery for Marine Segment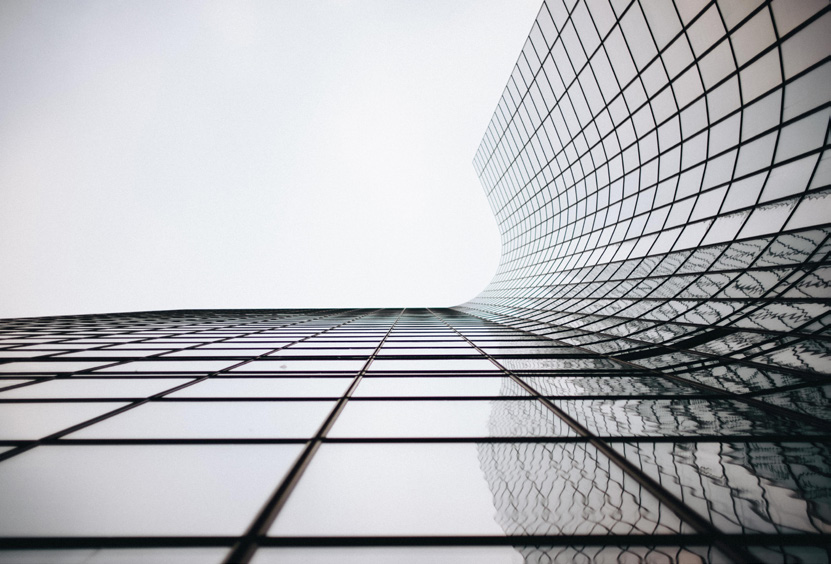 At Bohamet, we understand the importance of aesthetics and functionality. Our aluminum doors and windows not only provide reliable protection against the elements but also add a touch of elegance to the ship's design. With our commitment to exceptional craftsmanship and attention to detail, we deliver solutions that exceed expectations.
Experience the difference of Bohamet's lightweight doors and windows on your cruise ship. Contact us today to discuss your requirements and take advantage of our expertise in creating comfortable and visually stunning onboard environments.
Together, let's elevate your cruise experience to new heights.
Automatic sliding doors
for public spaces
Enhance communication and safety with our Bohslide 65 Automatic Sliding Doors
Experience the perfect combination of comfort and safety with our user-friendly automatic sliding doors. Designed for spaces where modern, reliable structures are essential, our doors offer convenience and ease of use. Our automatic sliding doors are equipped with a combo radar system, ensuring proper door operation and accurate person recognition. With this advanced technology, you can rely on seamless communication and effortless access control.
Our doors offer a seamless and efficient installation process, thanks to the adjustable door sill. With the option to install a heating cable, you can ensure optimal performance in any weather condition.
Designed for internal / external installation, our doors are versatile and adaptable to various settings.
Hinged doors
Bohamet is your go-to provider for top-quality weathertight doors designed specifically for cabin balconies and public areas on cruise ships. Our premium products feature specially treated and painted aluminium profiles, ensuring optimal durability and performance in the challenging marine environment.
Choose from a range of options to suit your needs, including hinged doors available in single or double leaf configurations. For enhanced accessibility, special design available to meet ADA requirements. We also offer automatic sliding doors upon request, providing convenience and ease of use for passengers.
application: internal / external
infill: glass / solid panel
options: scuttles / panic fittings / el. drive and others
installation: direct / with angle bar / clamp-on
Fire-rated aluminium doors and windows
Explore our selection of lightweight aluminium fire-rated products that are expertly designed, structurally tested, and certified to meet the stringent requirements of FTP and SOLAS. At Bohamet, we prioritize safety and offer a comprehensive range of fire-rated solutions for the maritime industry.
Our fire-rated lightweight products are engineered to provide reliable fire protection in marine environments.
Doors:
single / double hinged doors B15
single hinged doors A0
single hinged doors A30
Windows:
fixed windows B15
hinged windows B15
Balcony cabin doors

Elevate the performance and aesthetics of cabin balconies on your marine vessel with Bohamet's premium weathertight doors. Designed to withstand rigorous design pressures, these doors are constructed using high-quality aluminum profiles specially treated and painted for the demanding marine environment.
To ensure accessibility for all passengers, doors can be equipped with special ramps that meet ADA requirements.
Sliding balcony cabin doors:
lift and slide system
thermally isulated profiles and glass
manual or automatic driven
pressure load up to 20kPa
clamp-on design available
Hinged balcony cabin doors:
thermally isulated profiles and glass
manual or automatic driven
pressure load up to 20kPa
clamp-on design available
Balcony partitions and balustrades

Elevate the aesthetics and safety of your public areas with our versatile balustrades. Designed with vertical aluminium or steel mullions in a variety of shapes and finishes, our balustrades are the perfect combination of functionality and style.
The mullions are expertly fixed to the deck, ensuring a secure and durable installation. The safety glass infill panels, available in various colors and shapes, provide an elegant and transparent barrier.
Our balustrades are fully customizable to suit your specific design preferences and project requirements. Whether you're looking for a sleek and modern look or a more traditional design, we have the solution that will meet your needs.
With our balustrades, you can create a safe and visually appealing environment for your public spaces. Contact us today to discuss your project and explore the possibilities of our customizable balustrades.
Glass walls and facades

Transform your restaurants, bars, and other public areas with our stunning continuous glazing solutions. We offer a wide range of systems and surface finishes to suit your unique aesthetic preferences and design requirements.
Our glass walls are expertly crafted using advanced techniques and can be realized through either the unitized system or the structural sealant glazed system. This flexibility allows you to create the perfect balance of style, functionality, and natural light for your space.
Experience the seamless integration of indoor and outdoor environments while maintaining optimal energy efficiency and acoustic performance. Our continuous glazing solutions are designed to enhance the overall ambience and appeal of your public areas.
Soundproof windows

Our soundproof interior windows are designed to provide optimal sound insulation, allowing you to create a quieter and more comfortable space.
Crafted with durable anodized aluminum frames, our windows offer both functionality and style. Theys can be custom engineered and manufactured to fit any size requirement.
To meet your specific requirements, we offer custom soundproof window glass options. Whether you need safety glass, mirror pane, tintPlease note that the use of custom acoustic window glass may affect the STC value.
Windscreens

With our customizable windscreens, you have the flexibility to tailor the design to your specific requirements. Whether you desire a sleek modern look or a more traditional style, our windscreens can be customized to match your vision.
Create a safe and visually stunning open deck area with our windscreens. Contact us today to discuss your project and discover how our customizable windscreens can elevate the safety and style of your outdoor spaces.
Wintergarden doors and areas

Wintergarden cabins and spaces are a carefully designed space on cruise ships that provides a peaceful retreat for passengers seeking solace and tranquility. These glass-enclosed cabins and areas provide a serene and inviting atmosphere where guests can relax, unwind, and enjoy panoramic views of the surrounding seascape.
Designed with large foldable doors, this space offers panoramic views of the surrounding sea or port, allowing passengers to feel connected to the outside world while being protected from inclement weather conditions.
Wheelhouse
lightweight
doors and windows

The wheelhouse serves as the command center of the ship, requiring clear visibility and reliable equipment.
Our aluminum windows and doors are expertly crafted to withstand the rigors of marine environments while offering the benefits of lightweight construction. The use of aluminum ensures durability and corrosion resistance, making them ideal for prolonged exposure to saltwater and harsh weather conditions.